Little Book of Social Media Review
It's Jennifer Gilmour here to review a little book which is packed with prompts and ideas. I am an author and advocate for women in abusive relationships and also have a love for stationery.
Little Book of Social Media – Lucy Hall
Tips, Ideas and Inspiration
About
 The little book of social media content ideas and inspiration is perfect for your pocket or bag. A 138 page, A6 social media content ideas book which has been meticulously created! To help inspire you and to help you visualise social media post ideas. Whatever page you open there will be a new idea for your next social media post (over 130 ideas presented in full colour and in a fun and creative format). Sent to you by Mingo Mail.
Now available: UK, USA and Europe. £8 plus postage UK £2.30, EU Postage £4.90, USA/Rest of the world £6.90
My Review 
WOW, what a book to get you going especially if you are stuck for ideas or need a bit of a nudge in your creativity. I will be constantly referring to this gem and have recommended it to others as a go to book for those who need some help in their social media content. I thought to be able to showcase the Little Book of Social Media I should show that I have taken action with some of the pointers.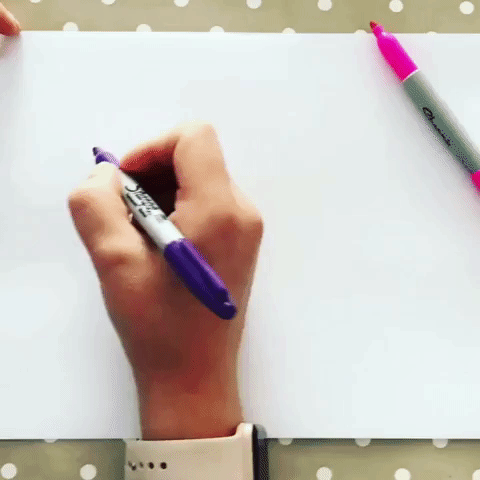 So excited to have my GIF up and running and people have responded positivity to it. Its how I end my YouTube videos as one of my slogans.  
Creating an image with quotes was an easy task for me as I already had started it, but this made me realise that I need some consistency. I looked at my Instagram feed and realised it wasn't as organised as it could be with my quotes and so I decided to create a pattern. I have been running this for a few months and people have commented on how it is pretty. My quotes are positive/motivational or thought provoking in linking to domestic abuse.
Before and After shots of my feed.

Do you think it looks better?
This one I have combined. In my street team I have a regular feature that rewards people who share material/take part/being a street team member. Its a monthly giveaway and members can join in with this each month, it works well and I am thankful for the support. I am planning on recognising regular contributors and working on how this will work long term so this one has given me a lot to think about.
 Find out more about my street team here: www.jennifergilmour.com/street-team
This book has certainly influenced my content and I am enjoying putting it to practical use. What are you waiting for?
 Link to buy: https://www.lucyshall.com/shop-1/little-book-of-social-media-inspirationv
 Jennifer Gilmour